November 27, 2020: WEBINAR INVITATION
Bolze Associés invites you on the Webikeo platform on Friday November 27 from 2 p.m. to 3 p.m. to attend the webinar (available in french) :
"How to secure sales / acquisitions operations in the context of Covid-19?"
This conference will be moderated by Tiphaine Hue, Partner and Céline Chicot, Partner at GMBA.

November 5, 2020
As we go into our second lock-down in France, Bolze Associés continues to satisfy our client's needs, albeit at a distance.
Thanks to the use of the latest tecnology (electronic signatures, visio conferences…), all the members of our team are fully equiped to carry on business as usual and are at your disposal to assist you in any way.
We hope to see you soon in our new Parisian offices on Avenue Victor Hugo.
Until then, stay safe.

May 11, 2020
Bolze Associés reopens today even if the activity has never stopped thanks to the mobilization of our team and our IT tools.
Here we are again gathered, staffed and respecting barrier gestures!
As the health and safety of our clients and team is at the heart of our concerns, we have adapted our office to comply with the recommended hygiene and social distancing measures.
 Our team will alternate working from home and being present at the office.
Hydroalkolic gel and masks are available for our team and for our visitors.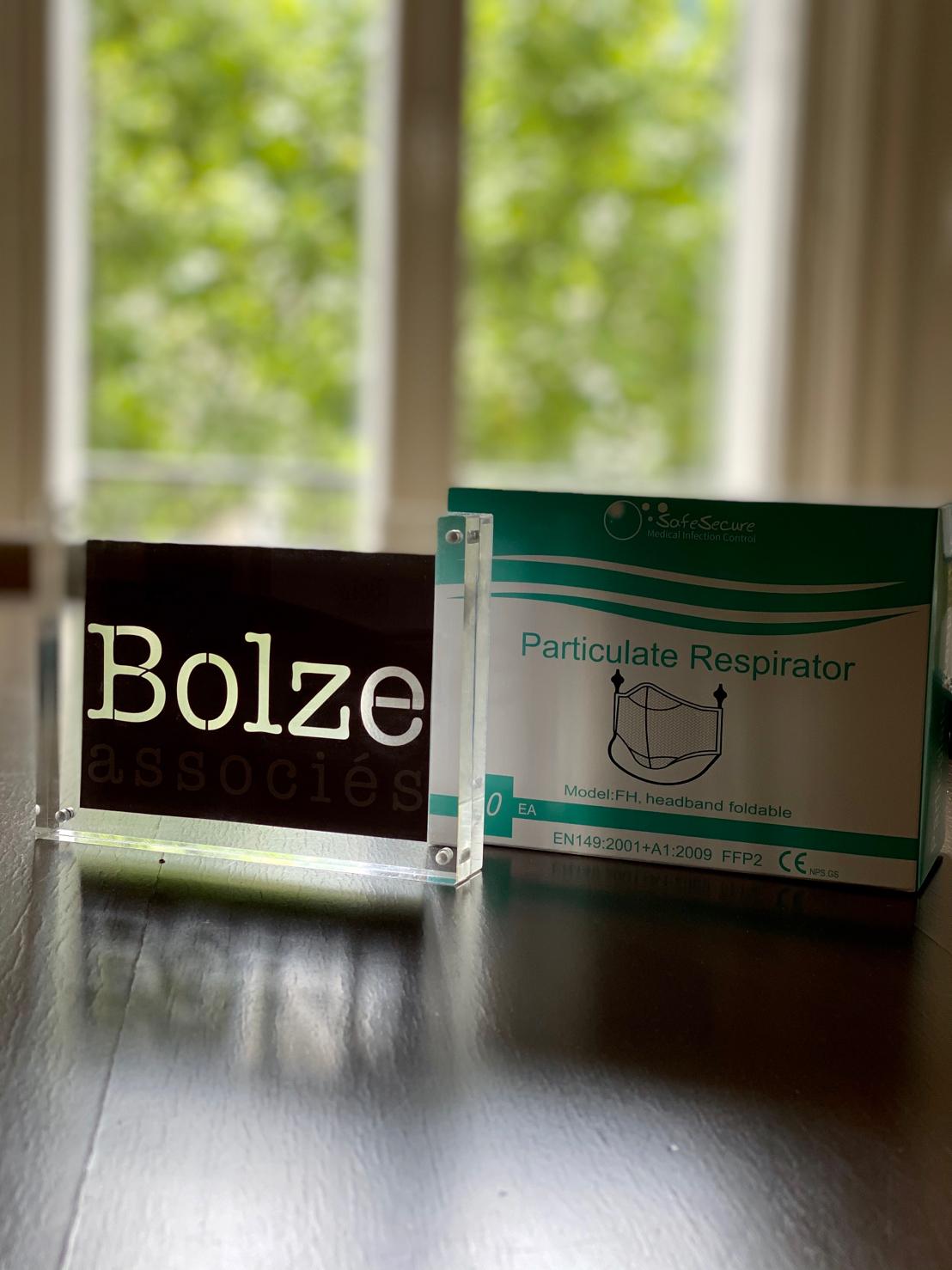 November 2019
We are pleased to announce that Tiphaine Hue has been named a new partner of Bolze Associés.

November 13, 2019
Great news ! Florent Prisque was called to the Bar accompanied by members of the team on his important day.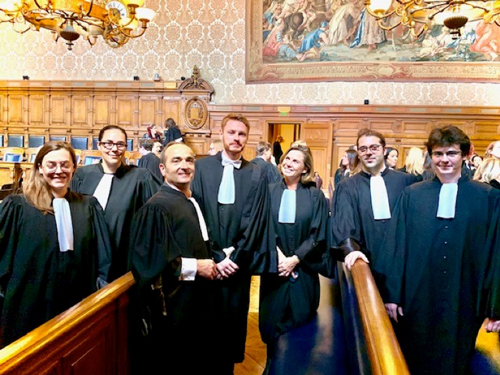 September 2019
Two new Associates at Bolze Associés :
Florent Prisque and Alexandre Carteret.