May 3, 2021: "Pacte Dutreil et réserve d'usufruit : Attention à la rédaction des statuts !" 

Dans son arrêt du 9 décembre 2020 (Cass. 1re civ., 9 déc. 2020, n° 19-14.016), la Cour de cassation rappelle qu'en cas de donation de titres ayant fait l'objet d'une réserve d'usufruit au profit du donateur, le bénéfice de l'abattement de 75% sur les droits d'enregistrement prévu à l'article 787 B du CGI, dit pacte Dutreil, est subordonné à la condition que les statuts limitent le droit de vote de l'usufruitier aux seules décisions concernant l'affectation des bénéfices…

January 14, 2021
An exceptional covid swearing-in for Raïssa in these exceptional times !
Despite the impossibility of taking her oath in person before the 1st chamber of the Paris Court of Appeal, the firm was keen to officially welcome its new junior associate Raïssa Fioklou into the profession.

December 17, 2020
For those who were not able to follow the webinar live on November 27, co-hosted by our partner Tiphaine HUE and Céline CHICOT partner at GMBA, find the key moments below in a 3-minute video!
Fin the full video on Webikeo.

November 27, 2020: WEBINAR 
Bolze Associés led a reflection on the impact of the health crisis on external growth.
Our partner, Tiphaine HUE, offered to address the subject of securing mergers/acquisitions operations in the context of Covid-19 during a first webinar on November 27 at 2:00 p.m., co-animated with the consulting and accountancy firm GMBA which intervenes more particularly on issues of mergers/acquisitions of TPE-PME (deals from 1 to 15M €), all sectors, with a specialization in the cultural sector as well as in the sector innovation/research. 

November 5, 2020
As we go into our second lock-down in France, Bolze Associés continues to satisfy our client's needs, albeit at a distance.
Thanks to the use of the latest tecnology (electronic signatures, visio conferences…), all the members of our team are fully equiped to carry on business as usual and are at your disposal to assist you in any way.
We hope to see you soon in our new Parisian offices on Avenue Victor Hugo.
Until then, stay safe.

May 11, 2020
Bolze Associés reopens today even if the activity has never stopped thanks to the mobilization of our team and our IT tools.
Here we are again gathered, staffed and respecting barrier gestures!
As the health and safety of our clients and team is at the heart of our concerns, we have adapted our office to comply with the recommended hygiene and social distancing measures.
Our team will alternate working from home and being present at the office.
Hydroalkolic gel and masks are available for our team and for our visitors.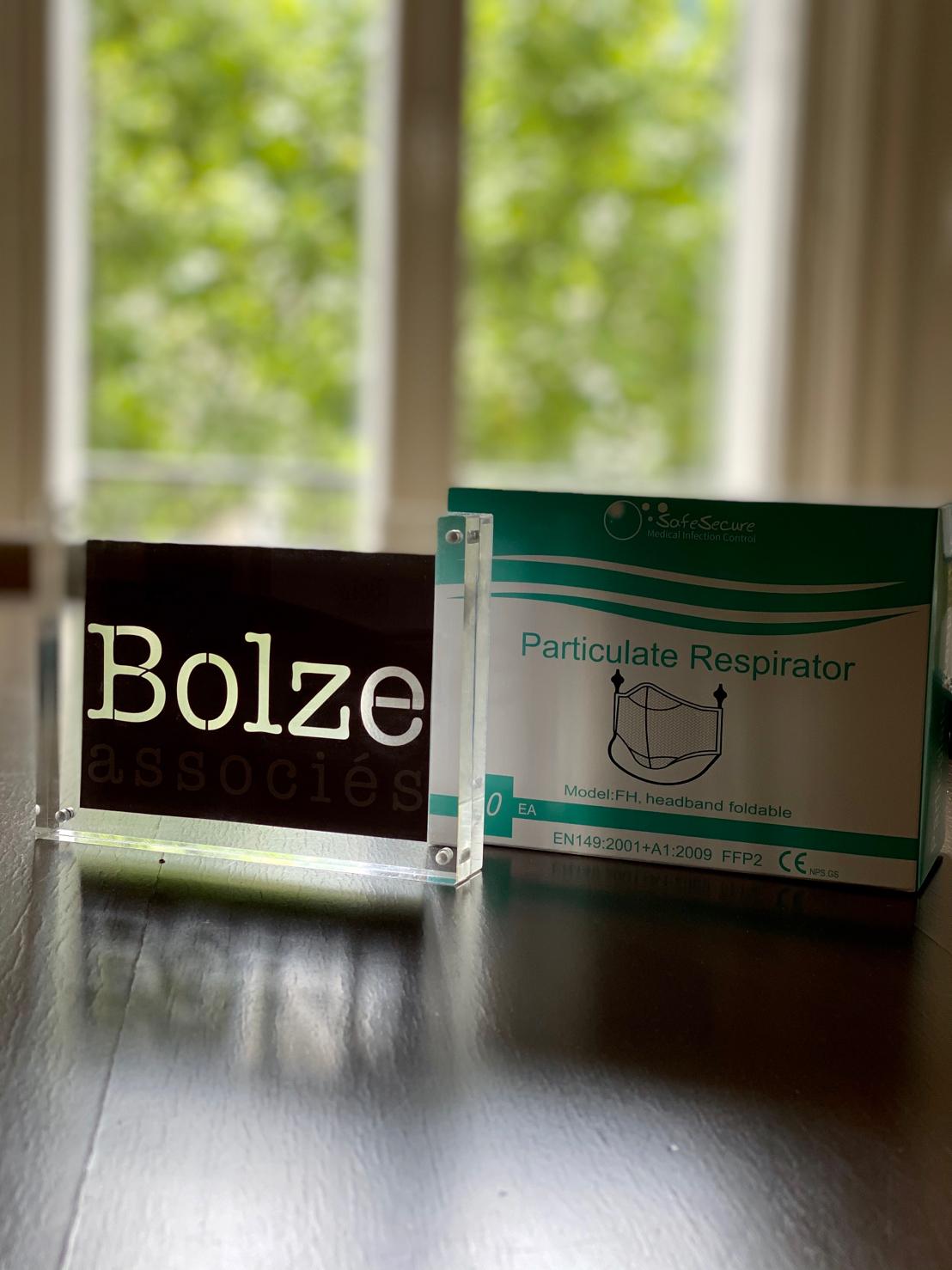 November 2019
We are pleased to announce that Tiphaine Hue has been named a new partner of Bolze Associés.

November 13, 2019
Great news ! Florent was admitted to the Bar accompanied by members of the team on his important day.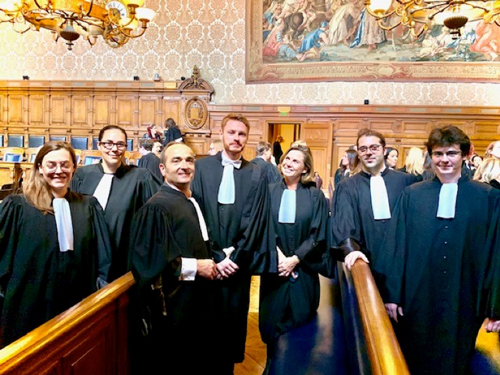 September 2019
Two new Associates at Bolze Associés : Florent Prisque and Alexandre Carteret.